93111 47267

(International Learners dialling from outside India, please prefix country code +91)
The Speakers Of The bootcamp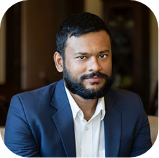 Ramanuj Mukherjee
CEO, SkillArbitrage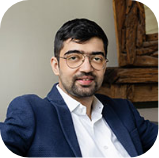 Abhyuday Agarwal
COO, SkillArbitrage
Are you an engineer or IT professional looking for the next big market opportunity? Are you a management professional looking for your next big break?
Are you a lawyer, accountant or compliance professional who wants to get into the management side of business?
Are you considering a career as a Data Protection Officer, Chief Privacy Officer, Data Protection Manager, Privacy Counsel or Privacy Analyst?
Do you want to gain real knowledge and a track record in the privacy sector that will prepare you for international business leadership roles?
Do you want to work with the Big Four and global AI startups, blockchain startups, cybersecurity startups, and other global tech giants?
Do you want to know about international opportunities that are not currently available to you but might be a game changer in your career and allow you to work anywhere in the world?
Do you want to learn a skill set that sets you apart and makes you more valuable to the clients and employers?
We have something
very exciting

for you!

Globally, among the most in-demand and rewarding areas of work today are data protection and privacy management.

As the world grows increasingly digital, cyber regulations are becoming more stringent, and many organisations are relying heavily on data security to ensure that their operations remain secure.

As a result, there is a rising demand for experienced professionals in the field of data protection and privacy management.

As demand for skilled professionals increases, the opportunities naturally continue to grow. Businesses today require qualified privacy professionals who can handle all data related matters, from encryption to breach response procedures.
Professionals with experience in both IT and privacy regulation have unique insights that many employers look for. Security analysts, privacy officers, policy engineers, data governance specialists – all carry roles that come under the wider umbrella of 'data protection and privacy management'.
But in order to be successful, you must possess extensive knowledge of relevant laws and regulations, good management skills, strong problem-solving abilities, and excellent communication skills.
Considering a career in data protection and privacy management?
What qualifications do you need in this emerging field?
Or perhaps you do not want to become a full-fledged privacy professional, but instead want to use this knowledge to advance in your existing field or work as a freelancer for global startups.
Do you want to know more about this?
Register for our
FREE & online (LIVE Only)

bootcamp and we will show you an opportunity which never existed before.
We have helped several professionals become data protection and privacy managers, as well as get better jobs, promotions, and opportunities based on their privacy expertise.
Many of them have even built independent consulting companies around their expertise in data protection and privacy management.
Now you can be on every global tech company's wish list for high-value, high-growth roles with great pay!
Do you want to know more about this?
Join SkillArbitrage's FREE & online (LIVE only) bootcamp on 'Data Protection and Privacy Management' on June 24th-26th, 2023, 6.00-9.00 pm IST daily.
Register right away and over the course of two evenings, we will provide you with all the information you need, as well as guide you in building your career as a data and privacy professional or show you how you can succeed in your current career by using this expertise.
Here's some data to give you a better
understanding
By year-end 2024, Gartner predicts that 75 percent of the world's population will have its personal data covered under modern privacy regulations
The need for data protection officers is expected to be particularly high in data-rich industries such as tech, digital marketing, finance, healthcare and retail. Uber, Twitter, Airbnb, Cloudflare and Experian are all advertising for data protection officers, online job advertisements show. Microsoft, Facebook, Salesforce.com and Slack are also currently working to fill the position, the companies told Reuters
The B2C segment has been very aggressive in hiring professionals with data privacy, compliance, and data protection skill sets. In recent times, we have seen companies look for senior executives in the role of Chief Data Privacy and Compliance Officer – which is different yet aligned to the role of a CIO and CISO. From a career stability and salary point of view, these roles are very rewarding and definitely here to stay. The higher the risk involved, the higher the remuneration will be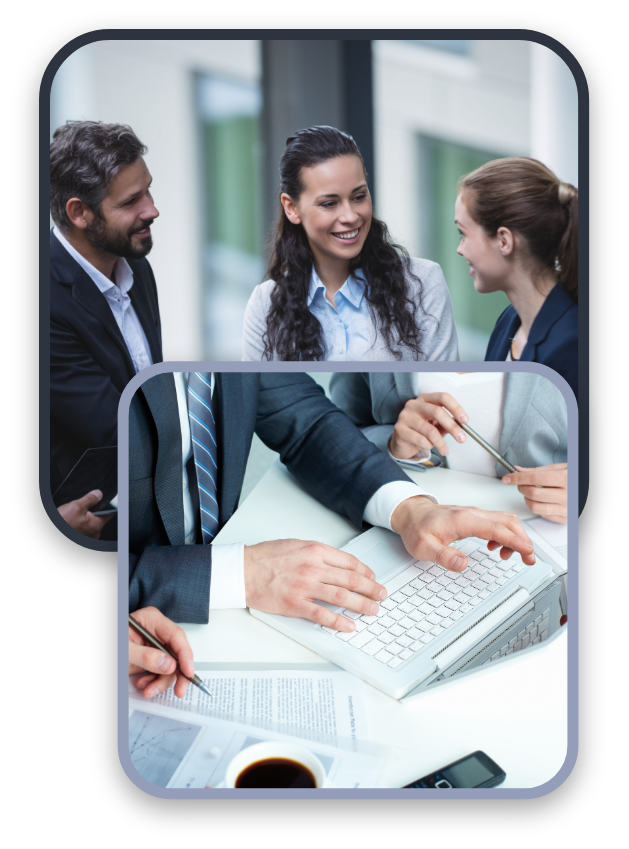 Why you should not miss this bootcamp

In the last 5 years, the rise of privacy and data protection managers has been phenomenal

Lawyers, engineers, IT professionals, product managers, project managers, compliance officers, supply chain experts, and other corporate professionals have discovered a new tool to help them advance in their careers: data protection and privacy management skills

Very rarely in corporate history has there been such a rapid growth of a class of professionals as we have seen with data and privacy professionals

The rise has been fueled by rapid introduction of powerful privacy legislations, starting with HIPAA, CCPA and now GDPR. The trend continues to accelerate, thanks to more upcoming legislation, including the PDPA in India

Almost every country in the world is enacting strict privacy laws and imposing onerous obligations on corporations, resulting in an unprecedented increase in the number of privacy professionals

Given the global nature of the fastest-growing industries and businesses, including e-commerce, SaaS, digital media, gaming, AI, blockchain and entertainment, data and privacy management is now a global career, and professionals are required to ensure compliance with not just one law but several different global privacy regimes
Who should attend the bootcamp?
Compliance professionals working in companies that have to deal with big data i.e. healthcare, BFSI, education, social media, e-commerce etc.
Chartered accountants, company secretaries, cost accountants working in or serving clients in data-intensive industries
Management students and professionals
IT professionals and tech students
Engineers looking to work in the domain of IT and data governance and in the data protection departments of companies
Lawyers looking to move into the field of data protection and privacy laws as a practice area
In-house counsel who want to assist their organisations in addressing data protection and privacy work at a global level
Anyone interested in building a career in technology laws, working in the technology or privacy practice of law firms or in the data protection and privacy teams of companies
Quick steps to get a
certificate

for the bootcamp
Attend every day (at least 2.5 hours each day, and login from the trackable unique link sent to you by Zoom)
Leave a review of your experience (good, bad, ugly) in the comments section of the Linkedin and Twitter post links (shared during the live session) at the end of each day, for all days. If you do not have an account on any of these channels, please create one right away, it only takes a few minutes
Please send a screenshot of your posts and queries about the certificate if any to

[email protected]

. We will send you a certificate in 10 days.