93111 47267

(International Learners dialling from outside India, please prefix country code +91)
Hire game changing remote workers
Highly skilled talent too expensive where you are? Hire top global talent at a fraction of that price
Increase productivity with flexible remote workers and freelancers. Watch your payroll expenses drop rapidly while upscaling efficiency and output
Scale your business faster with less risk, expand your profit margin
Give your key people more time off, reduce work pressure on yourself and your main team so you can focus on things that really matter while remote workers take care of everything else
Sign up here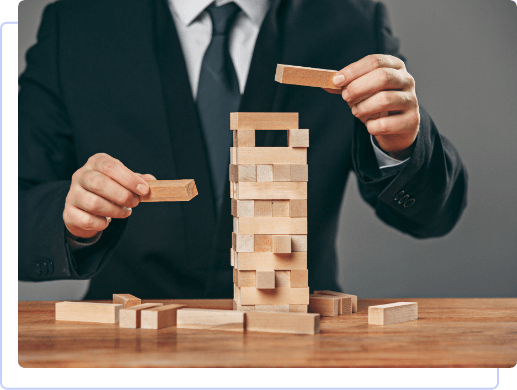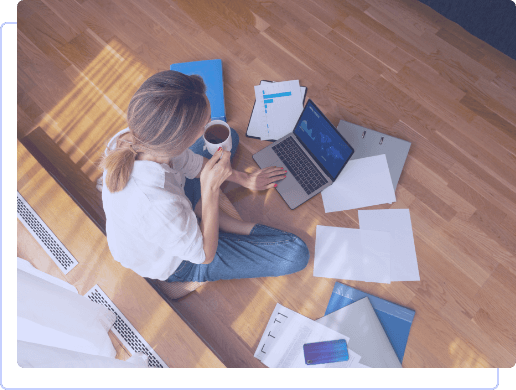 Find awesome remote jobs that pay 5x more
Build skills, track record and outreach with us, placing you in the league of top global talent
Increase your income 5x through location-independent freelance work and remote jobs
Work for businesses in US, UK, EU and other advanced economies
Escape toxic workspace culture with lots of pressure and no job satisfaction
Find freedom, say no to the 9-5 routine
Sign me up
Take a look at this data
As per a KPMG study: Nearly 50% respondents in Asia Pacific are implementing virtual assignments and remote hiring.
In the Americas region, short-term remote work requests are twice as common as in the Asia Pacific region.
Between 2019 and 2021, the number of people primarily working from home tripled from 9 million people to 27.6 million people, according to new 2021 American Community Survey (ACS) 1-year estimates of U.S. Census Bureau.
54.9 per cent of the total employers surveyed said that they anticipate over 50% of their workforce to be remote in the future, as per a study by Deloitte
Upto 47.8 million people in the ASEAN-6 nations (Indonesia, Malaysia, Singapore, Philippines, Thailand, and Vietnam) could shift to working remotely over a multi-year time horizon, Deloitte found in a study
A PwC survey found that 41% of a group of remote workers want to stay fully remote.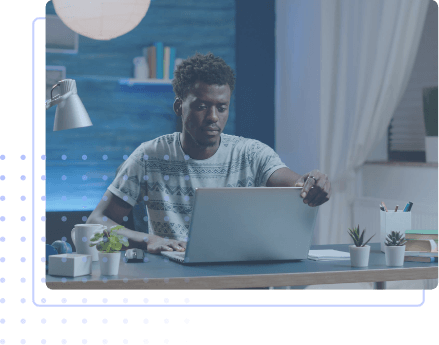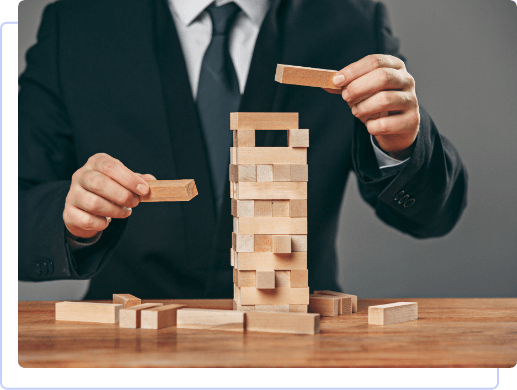 SkillArbitrage Manifesto
We believe that humanity is at a crossroads, and the best career opportunities in the world will be available to a global talent pool and not be confined to a downtown office, or even limited by national borders.
We believe that international exports of services will leave exports of goods behind by miles in the years to come.
We refuse to accept that those living in small towns and developing economies can't have world class careers.
We refuse to accept that to have a rewarding career you have to compromise on your lifestyle, give up on your freedoms and migrate to large cities.
We refuse to accept that you have to spend a fortune and several years of your life in a university to acquire the skills and credentials you need to grow in your career.
Success Stories
We place the best with the best
SkillArbitrage helps thousands of businesses all over the world grow with freelance talent. We're focused on finding the best possible freelancers for our clients' projects.
Client Testimonial
"I am so happy I found SkillArbitrage. I was looking for freelancers that could help me with the transcription, translation, and voice-over projects in various languages and they were the best service provider. They did a great job, delivered on time and their work is excellent. I will definitely be working with them again in the future."
Trived Shukla, Proprietor of Vedas Tech.
"My experience with this company has been amazing, and SkillArbitrage students have never failed to fulfill any tasks. I highly recommend that each and every student to associate themselves with SkillArbitrage, for their courses as well as freelance gigs. I hope this bond between Suval Experts and SkillArbitrage goes on eternally."
Survi Arora, Founder-Suval Experts OPC Pvt. Ltd.
"Highly proficient and professionals. Will definitely be using their services again in the near future. Highly recommend if you need any documents drafted. A pleasure!"
(Startup technical founder legal agreement needed, including equity and convertible note clauses)
"I would highly recommend. The work was great - made me feel much more comfortable about my ESOP rights being protected. Very responsive and was able to deliver in a very quick timeframe. I look forward to working with the firm again in the future!"
( Startup ESOP offer)
"The quality of work provided is excellent. Highly recommended."
(Terms and condition, privacy policy and cancellation/refund policy)
"Delivered excellent work! Communication was top-notch, we are very happy with work delivered. Highly recommended."
(Trademark search)
Student Testimonial
"Venturing into different fields is very important for career growth. Freelancing allows you to do exactly that. I am very glad to share that I have successfully worked on an academic content writing project through SkillArbitrage. With the guidance, I was able to submit the project well on time and according to the client's specific requirements. I would also like to thank SkillArbitrage, Ramanuj Mukherjee and Abhyuday Agarwal for providing us with such a platform."
Rini Mishra
" I am glad to share that I have successfully worked on various content-writing projects through SkillArbitrage. I am thankful to the mentors for reaching out to me for freelance assignments and for being so amazing. If I can do it, you can do it too!"
Shreya Shekhar
"I had a favorable journey with SkillArbitrage as a student through its courses and I got a few non-legal writing projects. I have been able to earn a little of my pocket money through the same, but the knowledge and practical expertise I get when working on these projects are immense. I am now confident in taking up projects of various kinds. Thank you SkillArbitrage for trusting and suggesting my name to clients on projects that I have worked on in the past."
Roopashree P.
"I am feeling delighted to share that within a month of joining SkillArbitrage, I got an opportunity to work on a project as 'Content Writing and Editing of Non-Legal Write-Up on CSR'. It was an amazing experience for me as I got to learn many things about content writing and editing. I would like to thank the team for always helping and believing in me and for guiding me in the whole process of my task. Finally, thank you Ramanuj Mukherjee and Abhyuday Agarwal Sir for introducing me to this platform."
Md. Kaif Mallick
The Team

Ramanuj Mukherjee,
Co-Founder and CEO
BA LLB. from West Bengal National University of Juridical Sciences in 2011. Co-founded iPLeaders, a legal blog service used by 2 lakh readers monthly and SuperLawyer

Abhyuday Agarwal,
Co-Founder and COO
BA, LLB from West Bengal National University of Juridical Sciences in 2011. Co-founder of iPleaders and Superlawyer

Komal Shah,
Co-Founder, Chief Knowledge Officer
A qualified company secretary and lawyer, seasoned in matters of corporate law and corporate governance with experience of building and scaling a business.

Sudeep Deb,
Co-Founder and CIO
B.Sc. from the University of Calcutta in 2000

Siddhant Singh Baid,
Co-Founder, CMO, Finance Head
M.B.A from Symbiosis Institute of International Business in 2008 Worked as Vice President of AngelWorks, Chief Strategy Officer at Tsecond Generation Technology Pvt. Ltd

Priyanka Karwa,
Head Freelance Training Services
PG Diploma in Business Administration from Symbiosis Centre for Management Studies, Pune

Vibhas Sen,
Director-Marketing
An IIM-Calcutta alumnus, a paralympian, attended the University of Tennessee, Knoxville, USA for Sports Diplomacy

Yajnaseni Chakraborty,
QC and Senior Content Writer
MA English from Jadavpur University Worked with organizations like Asian Age, The Telegraph, Hindustan Times, and IE Media Online.

Harman Saini,
Chief People Officer
Master's Degree in Counselling Psychology from Amity University

Sachin Thacker,
Vice President Delivery Excellence
B.A. in Hospitality Management from University of West London in and Accelerated Management Program from Harvard Business School, certified Auditor/Lead Auditor Founder CEO of Hikers and Brewers Pvt Ltd