93111 47267

(International Learners dialling from outside India, please prefix country code +91)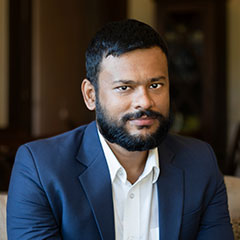 Ramanuj Mukherjee
CEO, SkillArbitrage
Abhyuday Agarwal
COO, SkillArbitrage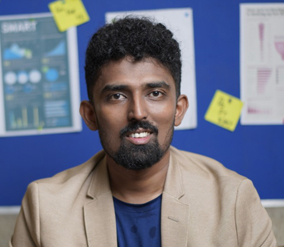 Dr Harsh Jain
CO Founder, SkillArbitrage
You already have a certain amount of experience and excellent writing skills, but are you struggling to attract high-paying clients and earn the income you deserve? Our exclusive bootcamp is here to change that. We will teach you essential skills, how to effectively outreach, how to build an impressive track record and secure lucrative projects from top-paying clients all over the world. Don't miss this opportunity to elevate your content writing career to new heights!
Are you an experienced content writer tired of small gigs, and looking to earn more? Do you want to leverage your experience, work with high-paying US clients and earn at least 5x more?
Are you a journalist with excellent writing skills working for peanuts, would you like to leverage your experience and skills with better work-life balance and international clients?
Are you a ghostwriter tired of telling clients that research and writing deserve more than the paltry amount thrown at you?
Are you a copywriter, burning midnight oil every day for a salary which barely sustains your family?
Are you an experienced content writer threatened by the ChatGpt boom and anxious about how to compete with AI?
Are you a person reaching retirement age or already retired who had a passion for writing you could never indulge in? Would you like to monetize that passion and get US assignments which could pay you in dollars?
Are you tired of seeing your friends with the same qualifications as you but poorer skills earning hugely on Upwork while you seem unable to crack the international market?
Do you want the flexibility to manage your time and still earn thousands of dollars per month?
Are you worried about staying up-to-date with the latest content writing trends and technologies, and how they might affect your career?
Are you a social media content creator failing to make your channel grow because you do not know how to write trendy and catchy scripts?
Do you want to start your own content writing agency and open up the international market for you and your friends/other content writers like you?
If the answer to any of those questions is yes then you simply cannot afford to miss our free, online, live bootcamp where we show you how to How to earn 5x more with US clients as an Indian content writer.
Most content writers in India experience the above pain points in their careers. What if we tell you that all this could change in a few months once you join the international remote work bandwagon and start to serve clients in the US sitting at home in India?
In fact, earning a dollar is easier than earning a rupee with the remote work boom!
We at SkillArbitrage help professionals like you find remote work in the US market, both part-time and full-time, including freelance assignments, earning many times more than you could from a regular job in India.
Do you want to know how you can do it?
Join our 3-day bootcamp on How to earn 5x more with US clients as an Indian content writer where we are going to show you how you can earn big money even without quitting your current job.
You can join online from anywhere and attend live. Remember, no recordings will be available.
Why content is king?
First, the US content marketing industry is worth approximately USD 584.02 billion, so its needs more content writers than ever.
Second, every business today needs content writers, no matter where in the world it is located.
Just as an example, more than 7 million blog posts are published worldwide every day, and more than 2 billion every year.
There are simply not that many skilled content writers out there.
What are the opportunities?
According to Forbes, the highest-paying freelance skills of today are copywriting, ad management, SEO consulting, lead generation etc.
Academic and technical writing, social media writing, blog post writing, creative fiction writing, desktop journalism, news article writing, ad copy writing, SEO writing, non-fiction script writing, etc., the options are endless
As businesses need content creators to bolster their brands and generate more leads there is growing demand for writers who can craft content that helps sell SaaS software to businesses and individuals
Screenwriting has emerged as another high-demand skill, driven by the explosion of web series and YouTube content. Apart from movies, screenwriters are now essential for scripting a multitude of web series and YouTube channels, further expanding the opportunities in this field.
In a fast-paced world, thousands of CEOs and senior executives worldwide need help building unique and revenue-generating content to scale their brands and generate increased revenue
The global content marketing industry is positioned at remarkable growth which is estimated to reach USD 137 billion in 2026
India stands at the forefront of the freelance revolution with more than 15 million freelancers currently in the country
Here are some of our learners who can tell you all about it:

Srajika Gupta, was guided by our freelance team on various projects including research work, content writing, editing and proofreading for domestic and international clients. She has worked on three projects for US clients so far, and has completed 11 jobs on Upwork, with earnings in excess of USD 3,000.
For the last 18 months, she has been working remotely for a Missouri-based client, earning around INR 1-1.2 lakh per month (total around INR 20 lakh as of now), working 20-25 hours per week.
Her work includes writing Linkedin posts, managing blogs and social media profiles, creating social media copy for different platforms, converting podcasts to transcripts, etc, using project management and AI-based tools.
Her goal now is to increase her earnings 3x in the next 5-6 months.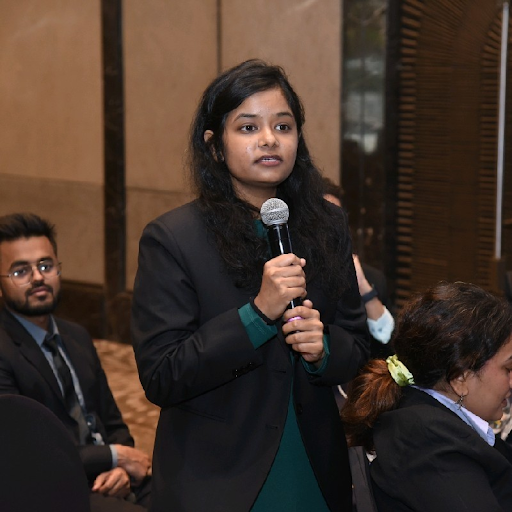 Sugandha Nagariya, was hired as an assistant to manage the LinkedIn profile and personal emails of the founder-CEO of a large Indian company for USD 5 per hour, 10 hours per week.
She then secured a client from Italy, who needed to write blogs on various topics ranging from finance to legal matters like divorce. Despite juggling her studies and other freelance projects, she worked 2-3 hours daily for the client and has earned USD 5,300 in the past 1.5 years.
Thanks to her dedication and hard work, Sugandha has become a top-rated freelancer on Upwork with a total earning of over USD 5700 on the platform alone. She recently landed another client based in Fairfax, USA, and will be paid USD 12 per hour.

Manyata Singhal, a post graduate from Dehradun, received her first opportunity worth USD 50 on Upwork for summarising YouTube videos, within 7 days of her freelance mentoring session with us. After that, she did various projects like content writing, editing and proofreading, video editing, creating PPTs and drafting tasks, and earned more than USD 1,000 in a year by working just 15 hours a month alongside her job and preparations for higher studies. She has worked with more than 22 domestic and international clients on Fiverr alone, and has many other clients outside the platform.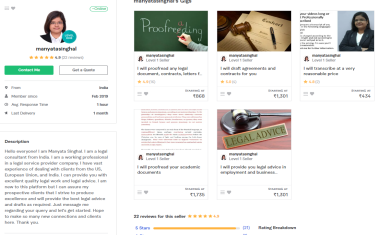 She also regularly posts content on her YouTube channel, which she shares on social media and uploads samples on Upwork. In fact, she actually recruited two more of our learners to assist her in preparing content for her YouTube channel.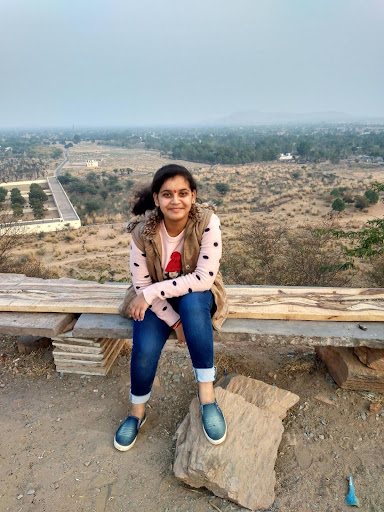 Surbhi Ranjan, got her first content writing project for a US client who paid her USD 1,000 for the first month. But the client was so happy with her work that she was offered a long-term opportunity for a regular fee of USD 1000 per month. She also performed a data entry job which paid her USD 2,500 for a week's work, and has earned more than INR 15 lakh in the last 1 year.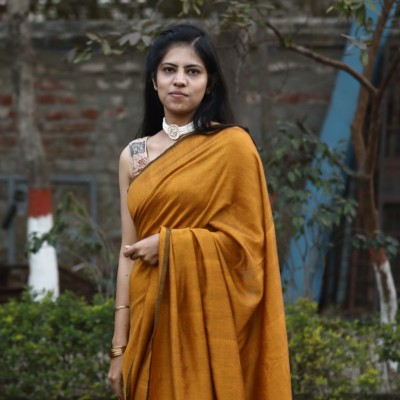 Sneha Solanki, a 2021 graduate of the University of Petroleum and Energy Studies, Dehradun, has recently secured a remote part-time job as Editor-in-Chief for Legamart, a UK-based journal, earning USD 480/month working part-time.
She has also earned an additional USD 3,000 from Upwork by working remotely for international clients, helping law firms write blogs and publish content. She has currently worked on about 35 such projects, and has even engaged a few SkillArbitrage learners to help her with the work.
Do you want to be our next success story?
Do you want to get such results as well?
What are we offering to you in this bootcamp:
Guidelines for working as a content writer with startups, SMEs and large companies, law firm partners and other successful professionals as a well-paid content writer
How to get work from international freelance platforms, how to make irresistible profiles and write great proposals
How to get work from high-potential startups in Silicon Valley, London, Dubai, Tel Aviv and other startup hubs
How to escape the office cubicle, your exhausting daily commute and being forced to live in cramped spaces
How to write a story that goes viral on social media
Mark your calendars and set a reminder for
November 25th-27th, 2023, 3:00-6:00 pm IST

. DO NOT MISS THIS BOOTCAMP FOR ANYTHING!
Who should attend the bootcamp?
This bootcamp is only for professionals who have 3+ years of experience in content writing with a background in arts, humanities, and commerce and are interested in high-paying US jobs or freelance gigs as:
Copywriters
Journalist
Writers
Content creators
Bloggers
Editors
Copy editors
Academic writers
Technical writers
General content writers
Ghostwriters
Here are some high-paying gigs currently available on Upwork: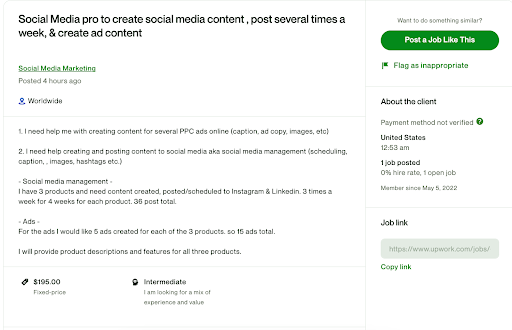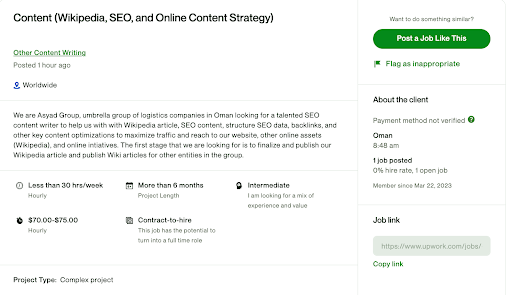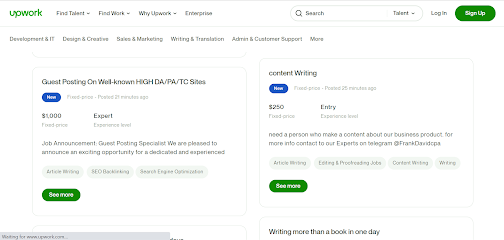 There is no dearth of high value jobs and we can teach you how to do them! Just give us 9 hours across 3 days!
Some quick steps to get a certificate for the bootcamp
Attend every day (at least 2.5 hours each day, and log in from the trackable unique link sent to you by Zoom)
Leave a review of your experience (good, bad, ugly) in the comments section of the LinkedIn and Twitter post links (shared during the live session) at the end of each day, for all days. If you do not have an account on any of these channels, please create one right away, it only takes a few minutes
Please send a screenshot of your posts and queries about the certificate if any to

[email protected]

We will send you a certificate in 10 days