93111 47267

(International Learners dialling from outside India, please prefix country code +91)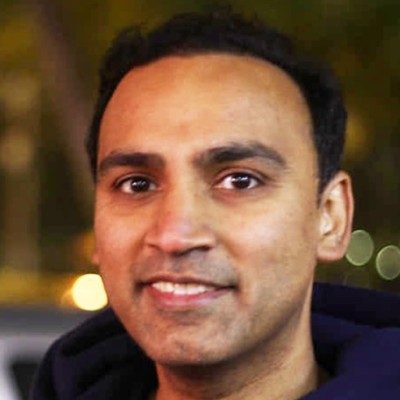 Ankit Maheshwari
Founder & CEO, Dataisgood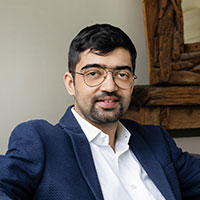 Abhyuday Agarwal
COO, SkillArbitrage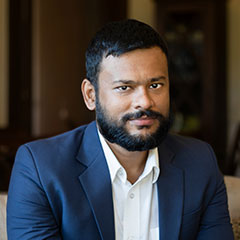 Ramanuj Mukherjee
CEO, SkillArbitrage
What is the best job today that is accessible to someone from a commerce, finance or accounting background? Undoubtedly, it has to be data science. Some of the best data scientists in the world today come from the same background as you do.
You are probably used to making decisions based on financial data or helping decision-makers take important business calls based on financial data. You not only prepare critical data sets like P&L, cash flow statements or financial projections but create many other actionable financial documents. You may not know coding, but you have what is the most critical element every data scientist needs - "data mindset".
Data science jobs are some of the highest paid in the world today. Not only compensations are incredible, increments are frequent, work is exciting, and you gravitate towards the top decision-making positions quickly. However, as a commerce, accounting, finance or business administration graduate or someone with even a master's degree in one of these areas, how can you become a data scientist?
To be a data scientist, do you have to be a great coder or learn fancy software engineering skills first? Not at all. We are doing a bootcamp only for those people with no prior experience or proficiency in coding to show you what it takes to be a data scientist.
Do you fit the bill? Do you want to be a data scientist and help the world's leading businesses, tech companies, fast-growing startups, and investors make better decisions and drive up their revenue and profits while reducing costs?
Do you wonder if there's a way for you to become a data scientist, even without a tech degree? Is it even possible for someone who is not a software engineer or developer to become a data scientist? What if I tell you that you can achieve this in the next 12 months by investing 2 hrs per day of your free time?
Do you want to help investment bankers, insurance companies, hedge funds, and algo trading experts make data-driven financial decisions as a data scientist? Do you want to work with blockchain, AI, e-commerce, biotech and space-edge tech companies across the globe and get highly paid remote work assignments for clients who pay much more than domestic jobs?
Do you dream of working with startups in Silicon Valley or London or Dubai someday, or maybe working with top investors in New York, and wonder if becoming a data scientist could open up your pathway to do exactly that?
Would you like to become a data scientist and serve clients from all over the world, location independently, no matter where you live? How could you get projects remotely from well-paying foreign clients, and what does it take to deliver them well?
What skills would you have to learn, and how do you build your track record as a commerce graduate so you can get your first break in the world of data science?
If you answered yes to any of these questions, we have a very exciting opportunity for you!
Who should attend this bootcamp?
People with 5+ years of work experience from business administration, accounting or finance background and absolutely zero coding experience
People with commerce, BBA or MBA degrees looking to earn 1 crore or more per year in one of the most exciting areas of work today
Professionals who are stagnating in a domestic job and want to quit - be a digital nomad or work remotely from their hometown
Professionals dealing with data in sectors like healthcare, BFSI, education, social media, e-commerce, etc. and wanting to transition into Data Science
Management professionals looking to break the glass ceiling and transition into data science
Marketing & sales professionals who want to leverage data science skills to enhance customer insights, optimise marketing campaigns, and drive sales growth
Supply chain management professionals who want to leverage data science skills to improve demand forecasting, optimise inventory management, reduce operational costs, and enhance supply chain efficiency
Individuals who have an interest in the field of business analysis, machine learning, data engineering, prompt engineering, or database architecture
Anyone who is stuck in dead-end jobs that pay less and make you work too much and ready to work hard for the next 12 months
You don't need to be a tech person to excel in data science.
Our bootcamp will introduce you to all the real-world data science skills, career strategies and roadmaps you need to become a sought-after data scientist.
The world is rapidly evolving, and so is the job market. Data science, often called the "sexiest job of the 21st century," has emerged as a game-changer in the professional landscape.
It's not just a buzzword; it's an opportunity for you to grab.
The demand for data science professionals will soar in the coming years. According to a study by Harvard Business Review, 72% of organisations consider data science a top priority, highlighting its critical role in shaping the future of businesses.
Whether optimising customer experiences in e-commerce, revolutionising healthcare with predictive analytics, or enhancing financial strategies with data-driven insights, Data Science is the pillar of innovation.
A report from IBM indicates that the demand for data scientists will continue to outpace supply, creating numerous job opportunities and competitive salaries for those entering the field.
Do you want to explore this further?
Attend our FREE, LIVE, ONLINE bootcamp on
'How to get started with a career in Data Science'
Don't miss this chance to transform your career and future-proof your journey.
You can join online from anywhere and attend live. No recordings will be provided.
Why it's your next big opportunity
The world of Data Science is not just growing; it's booming!
The data science market size is expected to grow to USD 322.9 billion by 2026.
The field of data science is undeniably experiencing a booming expansion. In an era marked by unprecedented data generation, data science has emerged as a critical discipline to keep up with the information overflow.
Businesses and organisations have recognised the immense value of data-driven insights, fueling the demand for data scientists across various industries.
In this data-driven age, the world of data science is growing at an incredible pace offering a wealth of opportunities.
High demand, high-pay
Data science jobs are in high demand globally.
Companies of all sizes and industries need data-driven decision-makers who can turn data to generate insights that inform business decisions related to finance, operations, procurement, inventory, demand, marketing, and nearly every aspect of the business.
According to The Bureau of Labor Statistics, the employment of data scientists is projected to grow 38% from 2021 to 2031, much faster than other occupations.
Demand for roles like business analysts, data scientists, machine learning engineers, data engineers, prompt engineers, database architects, etc. has skyrocketed.
Abundant openings
According to a study published by McKinsey Global Institute, the US economy could be short of as many as 250,000 data scientists by 2027.
The fact that the skill requirement for data science professionals is high also limits the saturation of the market in the near future.
Considering the high demand and limited availability of talent, data science positions are among some of the highest-paid roles in the world
Future-proof your career
Every industry is becoming data-driven. From healthcare to finance, e-commerce to entertainment, and even traditional sectors like agriculture, data science is revolutionising decision-making processes.
In the coming years, it's not a question of "if" but "when" your industry will require data science expertise.
Earn around 1 crore or more in your role as a data scientist within 3-5 years
One of the most appealing aspects of data science is its earning potential. Imagine earning around 1 crore or more per year. It's not a distant dream; it's a realistic goal with the right skills and knowledge. Data Science offers you the opportunity to achieve financial freedom and enjoy the lifestyle you desire
We'll guide you on how to chart your path to financial success with Data Science.
Global reach
Imagine working on international projects or securing high-paying remote assignments. Data science opens doors to a world of opportunities. In fact, 65% of Indian data science professionals have landed international remote work, earning up to 300% more than domestic roles.
Is it possible to move abroad with Data Science skills? Absolutely! We'll show you how.
Join us for a free & online (LIVE only) bootcamp on
How to get started with a career in Data Science

from

September 23-24, 2023, 3.00-6.00 pm IST

.
Join us at a high-value two-day bootcamp for three hours each day, and discover for yourself.
Just go ahead and register now. This is your chance!
We are doing this bootcamp exclusively for commerce professionals with 5+ years of experience because your requirements are unique.
So what are you waiting for?
Some quick steps to get a certificate for the bootcamp
Attend every day (at least 2.5 hours each day, and log in from the trackable unique link sent to you by Zoom).
Leave a review of your experience (good, bad, ugly) in the comments section of the LinkedIn and Twitter post links (shared during the live session) at the end of each day for all days. If you do not have an account on any of these channels, please create one right away; it only takes a few minutes
Please send a screenshot of your posts and queries about the certificate, if any, to

[email protected]

. We will send you a certificate in 10 days.